Week Two Goals
This week we're going to start turning our attention to storytelling, diving deeper into our considration of the apocalypse, and planning for this course. We'll also be working on our WordPress sites and turning them into more personalized spaces for our storytelling.
Assignment: Daily Creates
This week, make sure you complete the Daily Create on Tuesday, January 23rd and at least one other day (you pick).
Thinking about Stories
Watch the video to the left and read the following:
Chapter 1 of The New Digital Storytelling (PDF in Canvas, under Files) by Bryan Alexander.
Assignment: Tell It/Tweet It
This week, you'll complete your first assignment from the ds106 Assignment Bank: the
Tell It/Tweet It
assignment. Follow the instructions on that page. Make sure you add the tags listed in the "Do This Assignment" section so that your submission shows up on the assignment page.
The Apocalypse: A Starter Kit
It's time to start thinking about the theme of this class a bit more deeply, and to do that we're going to start by watching and reading a few things this week.
End Day
End Day was a BBC special produced in 2005 that follows a man through five different apocalpytic stories. It's a bit cheesy, but still interesting and fun. You can watch this on YouTube (>>) but it also streams on Netflix. 
"Apocalpytic SF"
Read this entry from the Routledge Companion to Science Fiction about the genre. It gives lots of great examples. How many of these are you familiar with? (Available online through UMW Library; Also a PDF in Canvas, under Files)
Choose Your Own Apocalypse
This week, you will be picking from a selection of the first few chapters of a number of notable apoc/post-apoc novels to read from. I've put digitized versions of these excerpts in Canvas (you'll find them in the "novel excerpts" folder under Files. I'd like you to read at least one of them. Eventually, you will all be picking one novel to read over the course of the semester (to help immerse you in a longer narrative about this genre). This is a chance to try out different books and see what you enjoy. You'll get more information about choosing your novel next week, after we've completed some of our course planning together.
For each book, I've included the blurb from Amazon as well as links to both the Amazon page and the Goodreads page for that novel. You may want to read some reviews as you're choosing. I deliberately haven't included pages to the Wikipedia articles about these books because they frequently include complete plot synopses, but you should feel free to seek those articles out, if you like.
If you really don't like any of the books, I've selected and would like to read something else, let me know.
I do ask that you choose something you've never read before.
Assignment: Apocalpyse Starter Kit and Reading Reflection
Write a reflective post about the End Day, the Routledge SF article, and your novel excerpt(s). What did you think about the versions of the apocalpyse outlined in End Day? How would you react in the situations that were shown? Which situation was most frightening (or silly)?
What did you learn about apoc/post-apoc science fiction in the Routledge article that you didn't already know?
What are your initial reactions to the novel excerpt you read? Is this a book you would continue to read? Why or why not?
This is a lot to cover in a single post, so feel free to touch on all of the things you watched/read, but only go in depth on one.
Assignment: Apocalpyse Archetypes
Definition of archetype

the original pattern or model of which all things of the same type are representations or copies, prototype ; also, a perfect example
This week, I'd like you to think about the types of archetypical characters that you've encountered in apoc/post-apoc fiction. Think about the works you've read this week as well things you've watched or read in the past. What kinds of characters did you encounter (Ex: The Survivalist) and what were their characteristics (Ex: tough, knowledgable about the natural world, driven, unyielding)? What examples of this archetype can you identify?
Share your ideas in the form below.
Site Work & Participation
WordPress Level Up
Hopefully you're beginning to realize that WordPress is a powerful tool for publishing on the Web. You can easily organize your content into categories, you can create custom naviation with menus, and you can choose a theme that reflects your identity or aesthetic.
Assignment: Site Work
Spend some time this week thinking about what you want your site to convey about you and your work. Choose a title and tagline that reflects your choices. Then track down and customize a theme that you like.  
Participation
We need to keep actively working on building our community in this class. You may wish to review the section on participation in the
syllabus
.
Assignment: Participation Points
Make sure you make a point of trying to do
something
to participate in this class everyday:
Check in on Slack and share your thoughts about what you're reading
Add yourself to the #blog-posts channel in Slack so you can follow your classmates and comment on what they're posting
Use the #theend106 and #ds106 Twitter and Instagram handle to follow each other and share what you're most proud of
These are just suggestions — participate in whatever way is comfortable for you and that you think helps build our community.
We need to start thinking about how we would like to tell our stories this semester. Starting next week, we will be diving into our first storytelling genre: writing. From there we will move into photography, design, audio and video. Every week, we'll be doing different assignments and/or projects in a genre.  I think this class is a LOT more fun when we create those assignments around a larger story, in this case one having to do with apocalyptic and/or post-apocalyptic narratives.
Generally, I think we have two options:
tell stories in small groups (probably of 3-6 students) with each tying their assignments to that group story
tell a larger story as a class in which we all decide on an apocalyptic theme and collective unfold it together through our media assignments
While I have some ideas about what I think would work well, I really want to know what you think. To that end, please fill out the form below with your preference.  I'm also curious to know which apocalyptic genre interests you the most. There's space to suggest something else, if you have other ideas.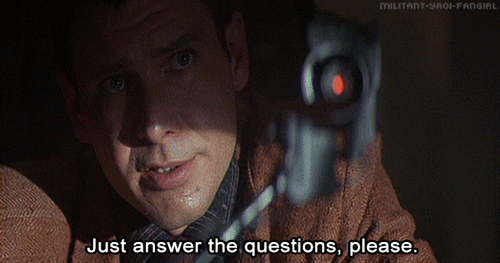 In the event of a zombie apocalypse, would you rather be turned into a zombie or have everyone you love turned into a zombie? Why?
Assignment: Weekly Post
Make sure you've completed all the assignments above and filled out the course planning form. Write up your weekly post by Monday at midnight. Remember to refer to The Guide for Writing Blog Posts for advice. 
But Wait! There's More: Open, Online Participants
NOTE: UMW Students can disregard this section.
If you are an open, online #ds106 community member (or interested community member) and want to play along with The End, we'd love to have you. For the most part, you can just follow along with the weekly activities (feel free to participate in any and all assignments, including the course planning activity).
For assigned readings that are being distributed in our course management system, you will have to try and find them at your own library or elsewhere online. (For this week's novel exceprts, a Kindle sample from Amazon for any of these books should be fine.)
If you'd like to join #theEnd106 Slack community, please just DM me on Twitter, and I'll send you an invite.