Welcome to The End
Hello! So happy you can join us this semester in The End 106, a #ds106 experience. As noted in the email you received a few weeks ago, this will be a class like none you've ever taken before.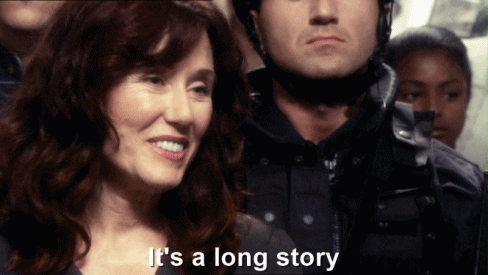 Start with the Syllabus
Before you do anything else, you need to read the syllabus. It will tell you everything you need to know about the theme of this class, the assignments, the schedule, and how you'll be graded. Come back here once you're done!
This class is going to ask you to create and share on the Web. . .a lot! So first things first: you need to make sure you have the accounts you need to succeed.
YouTube
You'll be making videos this semester, and you'll need
YouTube
to share them. (In fact, you'll be making one this week!)
Twitter
We'll be using Slack more than
Twitter
when we first start, but you will also need a Twitter account for this class.
Slack
For the first few weeks, we'll be using Slack as our primary means of communication, so go join
theend106.slack.com
.
Instagram
You'll be taking photos and creating images this semester, and you'll need
Instagram
to share them.
IMPORTANT
All of the social media accounts (Twitter, Instagram, YouTube, and SoundCloud) that you create for this class MUST be public so we can all see each other's work. If you already have accounts on these services that you don't want to make public, you're welcome to set up separate ones just for this class.
WordPress
Now that you have your own domain, you need to create something there. While you can install any open source Web authoring tool on Domain of One's Own, we recommend WordPress. You should install it either at the root of your domain (www.yourdomain.com) or on a subdomain (theend106.yourdomain.com, for example). You'll be using this install of WordPress to share your work every week, all semester. So you'll want to get this installed and get comfortable with it ASAP.
We have three online guides that I recommend you review as you tackle this task: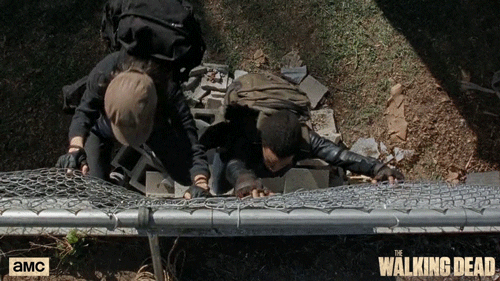 This is BootCamp week at The End — where we all need to figure out if we've got what it takes to survive the next 15 weeks. You've begun your training, but now you need to show what you're really made of.
Complete the following checklist by next Monday at midnight!
Go to ds106.us/signup/ and fill out the form. This will register your brand new WordPress blog in the ds106 community so that we can all see the amazing things you do.
Login to our Slack team (theend106.slack.com), and join the #welcome channel. Introduce yourself in the channel and meet some of your classmates.
On Friday, January 19th, go to The Daily Create site, and complete the prompt. This will be a video that you'll need to upload to your YouTube account. You'll then need to share it via Twitter (follow the instructions on the page for the prompt).
Before the end of the week, upload at least three photos by way of introducing yourself to your Instagram account and tag them #theend106 and #ds106.
Follow @theend106 on Twitter, and tweet an introduction of yourself with the tags #theend106 and #ds106.
Record and upload a short audio of you singing your favorite song and upload it to SoundCloud. KIDDING. You don't have to do this. 🙂
We all need to start preparing for THE END. Go to our bunker and add whatever you think you'll need.
Review the Wikipedia article on Apocalyptic and Post-Apocalyptic Fiction.
By midnight next Monday, write your first blog post on your brand-spanking new WordPress site. This will be your first weekly post, where you should be narrating the process of your work for the week and sharing what you did. You must also adress the Question of the Week (below). Refer to the Guide for Writing Blog Posts for tips and tricks for writing this post.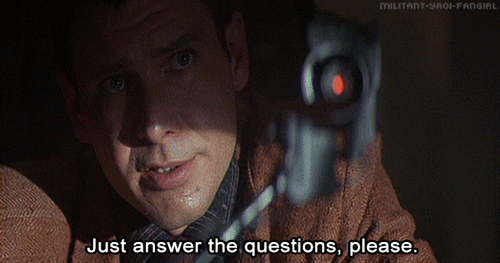 What is your own personal relationship with apocalyptic or post-apocalyptic fiction?
Are there particular stories (from books, TV, movies, etc.) that have resonated with you? Why?
What genre of the apocalypse (zombie, alien invasion, plague, etc) seems particularly interesting to you? Why?