Instructor
: Martha Burtis
Location
: Online

Term
: Spring 2018
Email:
mburtis@umw.edu

Twitter: @mburtis

Office: HCC 410A (go through the Digital Knowledge Center in rm 408)

Office Hours
: Tuesdays, 2-4PM
Please Note!
This course syllabus is subject to change depending on the way in which the class unfolds. This class is not premised upon coverage, but rather focused on creative application and interaction with a series of ideas and a wide-range of media. This 15 week session is completely online. Success in this class hinges on managing time, proactively seeking assistance when needed, and committing regular effort several days a week on the work.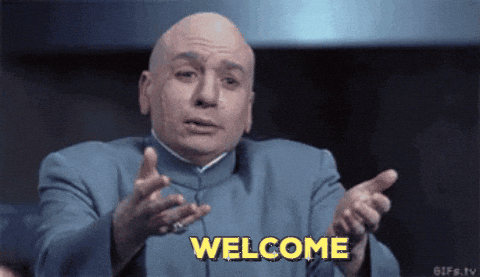 Course Description
This course is focused on developing a broad range of skills in telling stories across various media including, but not limited to, the following: text, photography, design, audio, video, code, and mashups. The various stories you create will be shared openly through your own online space(s) that will, over time, come to define a broader narrative of your development throughout this class. Your personal site is the canvas for a semester's worth of art, and hopefully well beyond that. For this iteration of the course, we will be exploring the theme of apocalyptic and post-apocalyptic narratives to inform the various stories we both consume and create. 
Course Objectives
To develop skills in using technology as a tool for networking, sharing, narrating, and creative self-expression

To frame a digital identity wherein you become both a practitioner in and interrogator of various new modes of networking

To critically examine the digital landscape of communication technologies as emergent narrative forms and genres.
Course Materials
The Internet: This class has no textbook, however some individual readings/videos will be assigned that are freely available online.
Various short stories, movies, radio shows, and TV episodes: We will be reading/watching/listening to a variety of stories in different media. Some of these will be freely available, but, from time-to-time, you may need to buy/rent an online version. 

We recommend that you budget around $20-$30 over the course of the semester to obtain this media (Netflix, Hulu, and Amazon Prime may also help if you have access to these). 

Computer: Make sure you have a computer that you can access and occasionally install (free, open-source) software on.
Domain of One's Own: If you haven't already, you will need to get an account on UMW's Domain of One's Own (umw.domains).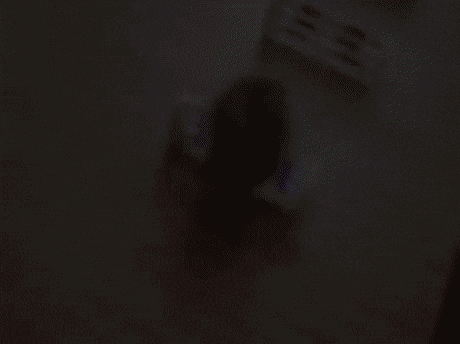 Course Activity
Weekly Work
The work for each week will be posted every Tuesday on this site (see  Weekly Announcements). Each weekly post will outline the work of the week and will include information about any readings, videos, or audio you need to read/watch/listen to. You should start the work at the beginning of the week! By Monday night, you are expected to have completed that week's work and to have written a summary post (on your course blog) of your activity for that week.
Weekly work may consist of a variety of activities, including (but not necessarily limited to!)
Completing certain media assignments from the ds106 Assignment Bank (http://assignments.ds106.us/) and sharing them on your blog,
Completing a number of Daily Creates (these are short, daily, creative assignments) at (http://daily.ds106.us/),
Reading/watching/listening to various text, movies, TV episodes, radio shows, etc. and responding to them on your blog, and
Writing your summary blog post by Monday night.
Participation
This class requires you to actively and regularly participate in the various online spaces we'll be occupying. Since we don't meet face-to-face every week, your online participation is you commitment to building a community in this class. There will be various ways for you to signal your presence and contribute to the community:
At the start of the semester, we will all be working in a Slack community where we will get our bearings and get to know each other.
At some point before spring break, we will transition to using Twitter more and more to share the work we're doing and to tell our stories.
Every week, we will be writing on our blogs, sharing with the class what we've accomplished. We will also be reading each others blogs, and commenting upon each other's work.
Other social media we use (like YouTube, Instagram, and SoundCloud) will allow us to watch each other work and offer feedback and commentary.
For some projects, we will be working in groups, and we will need to use online tools and spaces to develop collaborative stories.
Important Projects
Class Story
At some point after the first few weeks of the class, we will begin telling a  larger story (or stories) together, around the theme of apocalpytic and post-apocalpytic narratives. I have some ideas about how this could unfold, but we will be deciding together what we want to do. This may end up being several stories, told by different groups, or it could be a story we all tell together. Once we make this decision, other work of the class (weekly assignments, radio show, final story) may intersect with the class story. 
Radio Show
Around the mid-term point of the semester, each of you will work on a group radio show project. You will be given several weeks to complete this project, as a group, and it will build upon work that you will do with digital audio in previous weeks. The radio shows will be broadcast on the ds106 web radio station.
Final Story Challenge
This will be a digital story that you will complete in the final weeks of the class. You will get more information about the requirements for this story later in this semester, but generally you should be prepared to create a larger digital narrative out of media created by others throughout the semester in ds106. Course Policies
Attendance
As this class is online, there will be no established session or class that you must attend every week. Rather, your attendance is defined by your activity and presence in the course's online spaces: your blog, Slack, Twitter, comments on your classmates blogs, etc.
Late Policy
I expect weekly work to be completed on-time, with your weekly post published by midnight on Mondays. When you complete your own self-assesments, you will be asked to reflect upon how well you have met course deadlines. Be accountable to yourself. 
Decorum
Please strive to be a considerate class member, both to your instructor and your fellow classmates. For many of us, our only interactions may be online, and the expectations of amiable, non-threatening interactions are equally important online as they are in-person. Additionally, context can be tricky online, so be sure to try and be as clear as possible, while also giving your fellow classmates the benefit of the doubt. Much of your work in this class will be providing one another feedback on the stories you create. Critique is essential, but the magic of community is in how you frame it. Be good and do good.
Honor Code
As a member of the UMW academic community, I expect you to conduct yourselves according to the University's honor code at all times in this course. That said, there will be times when I ask or expect you to work collaboratively on assignments. I will make this clear when introducing the assignment. There may also be times when you encounter difficulty and seek assistance from a classmate or peer on an assignment. I have no problem whatsoever with this, as long as you make clear to me and your classmates what assistance you received.
Accommodations
If you receive services through the Office of Disability Resources and require accommodations for this class, please make an appointment with me as soon as possible to discuss your approved accommodation needs.  Bring your accommodation letter with you to the appointment.  I will hold any information you share with me in the strictest confidence unless you give me permission to do otherwise.  If you need accommodations, (note taking assistance, extended time for tests, etc.), please consult with the Office of Disability Resources (x1266) about the appropriate documentation of a disability.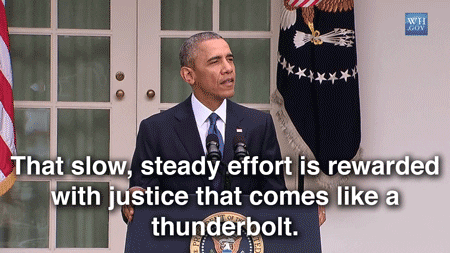 Grading
While I will be assigning final grades, I will also be asking you to evaluate your own work three times during the semester. I will provide guiding questions for your self-evalutions, and you will use these to reflect upon your progress in the class, describe your successes and challenges, and get a "gut check" to make sure we are on the same page with regards to your progress. If I believe we are out of sync, I will suggest that we meet and discuss your progress. 
All self-evaluations must be submitted to me privately, in Canvas. 
In addition, throughout the semester, you should expect to receive feedback from me (and others in the class) on your work in the form of blog comments, tweets, etc. 
At the end of the semester I will assign you a letter grade, but it you have been participating in the evaluation process and reading my feedback, that grade should not be surprising.
Mid-Semester Reports
If, at the mid-semester point, I believe that you are in danger of failing this course, I will report your progress as "unsatisfactory" to Academic Services. I will also schedule a meeting with you to talk about your progress and what steps can be taken to improve your grade. I STRONGLY encourage you to attend this meeting if I schedule it with you.
Grading Scale
If you find it is easier to evaluate your own work using a numeric/grade scale, the following is the University's official version:
95-100 = A 87-89 = B+ 80-83 = B-   74-76 = C     67-69 = D+    Below 60 = F
90-94 = A-   84-86 = B     77-79 = C+ 70-73 = C-   60-66 = D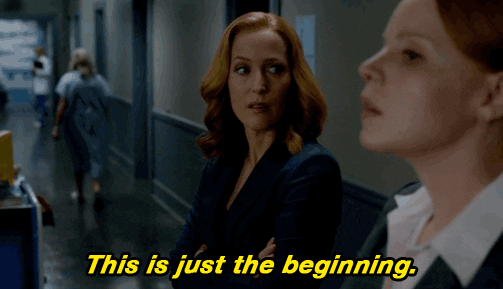 Calendar (Subject to Change!!)
Week 1 (1/16-1/22): Introductions and Bootcamp
Week 2 (1/23-1/29):  Planning, Characters, and Site Work
Week 3 (1/30-2/5): Writing
Week 4 (2/6-2/12): Photography
Week 5 (2/13-2/19): Intro to Audio
Week 6 (2/20-2/26): Design
Week  7 (2/27-3/5): Return to Audio: Start Radio Shows
SPRING BREAK (3/6-3/12)
Week 8 (3/13-3/19): Return to Audio: Finish Radio Shows
Week 9 (3/20-3/26): Radio Shows and Inspire
Week 10 (3/27-4/2): Video
Week 11  (4/3-4/9): Video
Week 12 (4/10-4/16): Web and Mashups
Week 13 (4/17-4/23): Final Stories
Week 14 (4/24-4/29): Final Stories
FINAL EXAMS (4/30-5/4)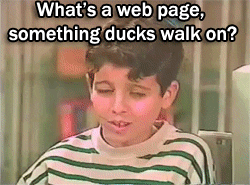 Technology Landscape of the Class
You should familiarize yourself with the various online spaces we will be using for this class: 
ds106 Web site (ds106.us): This is the main site for the ds106 community and a good place to find general resources about ds106
TheEnd106 site (theend106.com): This is our site for this course, and the primary place you should go to find out our weekly work and to see each other's blog posts. 
Domain of One's Own (umw.domains): Domain of One's Own is a project at UMW that allows you to register your own domain name (or Web address) and build out a presence at that address. You'll be using it to build a site for this class using WordPress. 
Slack Channel: (theend106.slack.com): This is a Slack channel we will be using for this class, particularly the first few weeks as we all get oriented. Make sure you've signed up and that you have it installed on whatever internet devices (laptop, tablet, phone) you use most often. You must monitor this channel on a daily basis!
Twitter: After the first few weeks of class, we will be using Twitter to tell our stories and share our stories. We will be using #ds106 and #theend106 on our tweets. 
Instagram: For images we want to share, we will be using Instagram and #ds106 #theend106
YouTube: Make sure you have a YouTube account for sharing your video work. 
SoundCloud: Make sure you have a SoundCloud account for shring your audio work. 
Canvas (http://canvas.umw.edu): UMW's learning management system. The only thing you'll be using this for is to submit your self-evaluations to me.
Stuck?
If you get stuck with any of the technology and media we are using in this class, don't just give up! There are a variety of ways to get help. First,
ask on Slack or Twitter
for assistance. Your classmates are working through the same challenges and they may have a solution. Second,
make an appointment at the Digital Knowledge Center
(
dkc.umw.edu
). The Center offers peer tutoring to all UMW students on digital assignments and projects. They can help!